​
Organic Produce Shares, Bulk Herbs, Cafe and More
219 N. Michigan Ave, League City, Tx 77573
832-632-2937
New Saturday Hours! We are now open until 6pm Saturdays
Mon-Thurs 9am-6pmFri 9am-7pm
Sat. 9am-6pm
We are now offering a Friendswood Pick-up on Fridays!
We have a new Pick-up location in Friendswood. (Near the Sports complex off Moore road). This will be offered every Friday 5pm-6pm.(contact us if you would like more info on this location)
Sales@ shopnaturalliving.comUpcoming classesOct 2 Tues "Supporting the Immune system with an autoimmune disorder"
6:30-8pm Cost: $25 (co-op members pay only $15)
Oct 11 Thurs "No Dairy? No Problem" Cooking class
6:30pm-8pm Cost: Early bird $30, After Oct 6 $40
Oct (TBA) "Learning about CBD oil and products in Texas"

FREE class- Details coming soon!
Email us to RSVP for classes or for more details




Welcome to Natural Living
We are a Completely GMO-FREE co-op!
We have recently gotten rid of all known GMO's on our shelves and are continuing to work with our local farmers, gardeners, chefs and artisans to maintain this. We are now listed with the Non-Gmo Project Verified Site and are working with other GMO-free projects to maintain this status for the health and well-being of our community.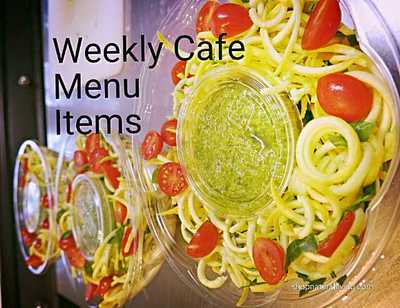 Cafe meals
all items are Organic Gluten Free, Soy Free, Dairy/Casein Free, *Grain-free (*Excludes GF Bagel)Click here to see our full menu of the cafe
​Specials for this week Oct 1-6
*OG Raw Vegan Falafel Mediterranian Salad $9.95
*OG Raw Vegan Portabello Fajita Burritos $10.95
​​*OG Vegan Moroccan spice soup meal $7.95 (served hot- changes daily)
*OG Vegan Watermelon Zinger Smoothie 9oz $5, 16oz $8
​
---
---