Natural Living Food Co-op & Cafe​

Organic Produce Shares, Bulk Herbs, Vegan Cafe and More
219 N. Michigan Ave, League City, Tx 77573
​832-632-2937
Mon 9am-7pm
Tues 9am-5pm (new hours as of Nov 1)
Wed 9am-7pm
Thurs 9am-7pm
Fri 9am-7pm
​Sat. 9am-6pm

HOLIDAY HOURS
Nov 23 Wed 9am-5pm (closing early)
Nov 24 Thurs CLOSED
Nov 25 Fri 9am-6pm
​Dec 24 Thurs CLOSED
Dec 25 Fri CLOSED
Dec 26 Sat. CLOSED
Dec 31 Thurs 9am-6pm Normal hours
Jan 1 Fri 9am-7pm Normal hours

NEW WINTER HOURS (Nov-Feb)
Monday 9am-6pm
Tues 9am-5pm
Wed 9am-6pm
Thurs 9am-6pm
Fri 9am-7pm
Sat. 9am-6pm



NOTE: We are located in the Historic District of old League City which is mixed zoning. Our residential neighbors appreciate it GREATLY when you park in the parking lot at 3rd and Michigan rather than in front of thier houses. Thank you :)


Announcements
Get $5 off 2023 Membership Renewal or New Member if purchased before Dec. 31st
We Will Be Adding an Herb Share Program for 2023 check back for more details.
​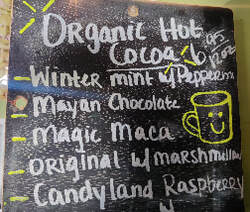 During Holiday In The Park this Weekend Friday and Saturday
We will have 4 variations on our Organic Vegan Hot Chocolate Recipe.

We will also have our Popular Triple Bean Vegan Chili as well as other fun menu items to choose from during the Annual Holiday Festivities


---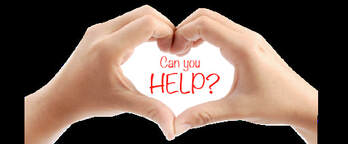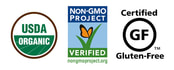 We are a Completely GMO-FREE co-op!
We have gotten rid of all known GMO's on our shelves and are continuing to work with our local farmers, gardeners, chefs and artisans to maintain this. We are now listed with the Non-Gmo Project Verified Site and are working with other GMO-free projects to maintain this status for the health and well-being of our community.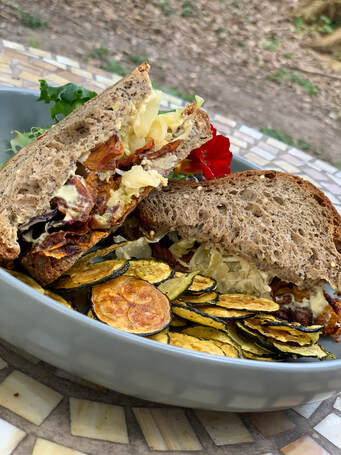 OG Cafe meals
All items are Organic Gluten Free, Vegan, Soy Free, Dairy Free, Cane-sugar free, Corn FreeClick here to see our full Cafe Menu​Specials for this week
-OG Vegan Portobello mushroom fajita burrito meal $14.95
OG Vegan Super Kids Meal $6.95 (sunbutter& Jam sandwhich with veggie sticks and vegan ranch)
OG Vegan Soup $8.95 bowl $5.95 Cup (changes daily)
​​​​
​
SMOOTHIE OF THE MONTHPumpkin Spice Smoothie
​$8.95 16oz, $5.95 9oz
​
OG Elderberry Shot $2.49
​OG Firecider shot $2.49
OG lung tonic shot $2.49
OG Herbal cough syrup shot $2.49
---
---