Natural Living Food Co-op & Cafe​

Organic Produce Shares, Bulk Herbs, Vegan Cafe and More
219 N. Michigan Ave, League City, Tx 77573
​832-632-2937
Mon-Friday 9am-7pm
​Sat. 9am-6pm

NOTE: We are located in the Historic District of old League City which is mixed zoning. Our residential neighbors appreciate it GREATLY when you park in the parking lot at 3rd and Michigan rather than in front of thier houses. Thank you :)



-June 25 4pm-8pm White Linen Art Crawl
-July 1/2 Juice Shares


PARKING FOR SAT. June 25
***Due to the White Linen Art Crawl Sat. june 25 4pm-8pm parking will be in front and in back of our building until 3pm. Then the roads will be closed until 9pm.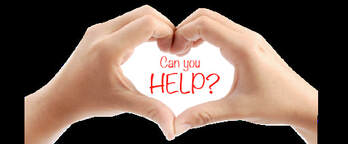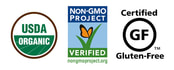 We are a Completely GMO-FREE co-op!
We have gotten rid of all known GMO's on our shelves and are continuing to work with our local farmers, gardeners, chefs and artisans to maintain this. We are now listed with the Non-Gmo Project Verified Site and are working with other GMO-free projects to maintain this status for the health and well-being of our community.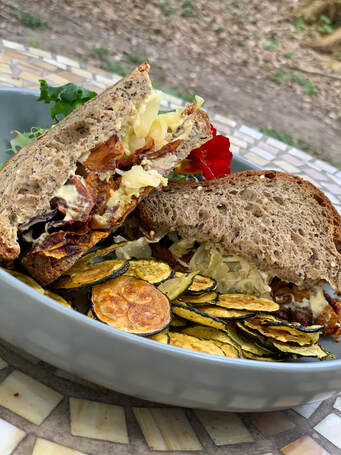 OG Cafe meals
All items are Organic Gluten Free, Vegan, Soy Free, Dairy Free, Cane-sugar free, Corn FreeClick here to see our full Cafe Menu​Specials for this week
OG Raw Vegan "Salmon pate" platter meal $9.95
OG Vegan Breakfast sandwhich and bacon $9.95
OG Vegan french onion soup meal $8.95 (changes daily)
​​​​
​
SMOOTHIE OF THE MONTHJune
- Rainbow Smoothie (a portion of sales from this goes to the Montrose Center in Houston in support of services to the LGBTQ community)
​$8.95 16oz, $5.95 9oz
​
OG Elderberry Shot $2.49
​OG Firecider shot $2.49
OG lung tonic shot $2.49
OG Herbal cough syrup shot $2.49
---
---